DDigital and social platforms are some of the strongest resources fashion brands have to boost their marketing presence. Platforms like Pinterest and Instagram allow you to showcase your brand and create a memorable image. Sites like TikTok and YouTube allow you to advise customers on how to style your brand's pieces and transform them from casual buys into the foundation of a capsule wardrobe. Each platform offers a number of benefits to designers that they can use to amplify the specific goals they have set for their business. However, for the purposes of this blog, we will focus on the benefits of three of the most ubiquitous digital platforms available to fashion designers – their website, Instagram and Pinterest – and give you some basic tips on how to set up each of which to further your business sales and/or brand awareness goals.
The Basics of a Solid Fashion Business Website
Your company's website is likely the first place your customer will go to learn more about your business. Use it to make a strong first impression. It should have smart navigation and should include all your social media links and multiple calls to action. Visually, it should be aesthetically pleasing but not too flashy so it still looks professional. Your contact details should also be easy to find on any page.
We recommend using tools like Wix, WordPress, or Squarespace to build and manage your website. These tools optimize your site for a mobile experience and include basic analytics information, which will help you get the most out of how desktop users and the nearly 4 billion people who use smartphones choose to interact with your site.
Maximize your brand's use of Instagram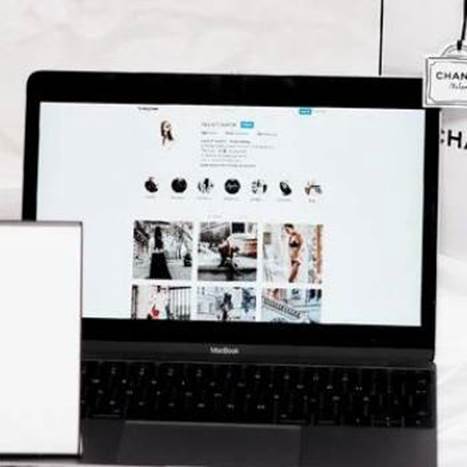 Instagram has grown in popularity as a premier visual platform. Building a strong and professional Instagram presence is essential because it lets you show off your products and gives you a very tactile avenue to interact with, serve, and sell to customers.
We recommend creating a content calendar to ensure your feed contains regular, up-to-date post and story content. It's a good habit to post often and have a good balance of posts that inform, entertain, and engage audiences. Also, make sure your Instagram, in addition to your content and bio, includes a profile picture with your logo and a call-to-action with a link that directs customers to your digital store. Although Instagram Shop is a tactic that many fashion brands have chosen to explore, it is a paid feature. You can choose to take advantage of it, but whether you do or not, statistics show that 72% of Instagram users have made purchases based on content they first saw on this app.
Finally, we recommend including relevant contact information and highlights for any notable posts or stories. Completing all of these small tasks will make browsing your Instagram page more enjoyable for your customers and allow them to easily find the information they are looking for about your business or specific products.
Use Pinterest to showcase designs and potentially increase sales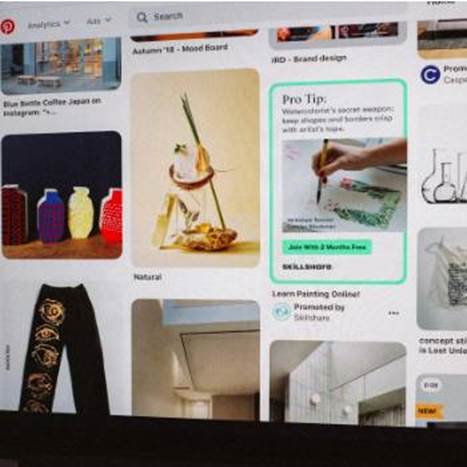 Pinterest is a great tool for designers to get inspiration from others, but it can also be a platform they use to showcase their own creations. While potential customers browsing Pinterest are likely to have a longer time to purchase, fashion is still one of the most popular categories on Pinterest and the average user spends around 15 minutes on the site, which is more than many others. platforms. Also, at a whopping 73%, the percentage of users who make a purchase based on something they first saw on Pinterest sits just above the percentage of customers on Instagram.
Pinterest allows fashion designers to create different categories of images and showcase a high volume of their work in an organized way. This can help make the user experience even easier for potential customers who can use this feature to browse your bulletin boards the same way they might browse your brick and mortar shop. Ultimately, building your online presence is essential to growing and sustaining your fashion business. In terms of allocating your working time on these platforms, you first need to create the website. Once your website is fully built and up and running, make only the necessary changes to it. Then, divide your time evenly by updating Pinterest and Instagram at a consistent level, whether that's 3 times a week, once a week, or daily. Regardless, you should have a content calendar ready 2-4 weeks in advance for these platforms to ensure that you always stay on top of your content goals and keep your subscribers engaged.
This article has not been edited by Fibre2Fashion staff and is republished with permission from makersvalley.com