Six Austin-based fashion designers and entrepreneurs are "making it work" in Cairo, Egypt, where they showcase their designs at a pop-up swap market far from home.
---
The designers will return on June 8, completing the final phase of the United States Embassy in Cairo-pilot of the ATX+Egypt entrepreneurship program funded by ATX+Egypt. The program guided 16 designers (six from Austin and 10 from Egypt) through design training and professional presentation in their home countries to increase global brand awareness.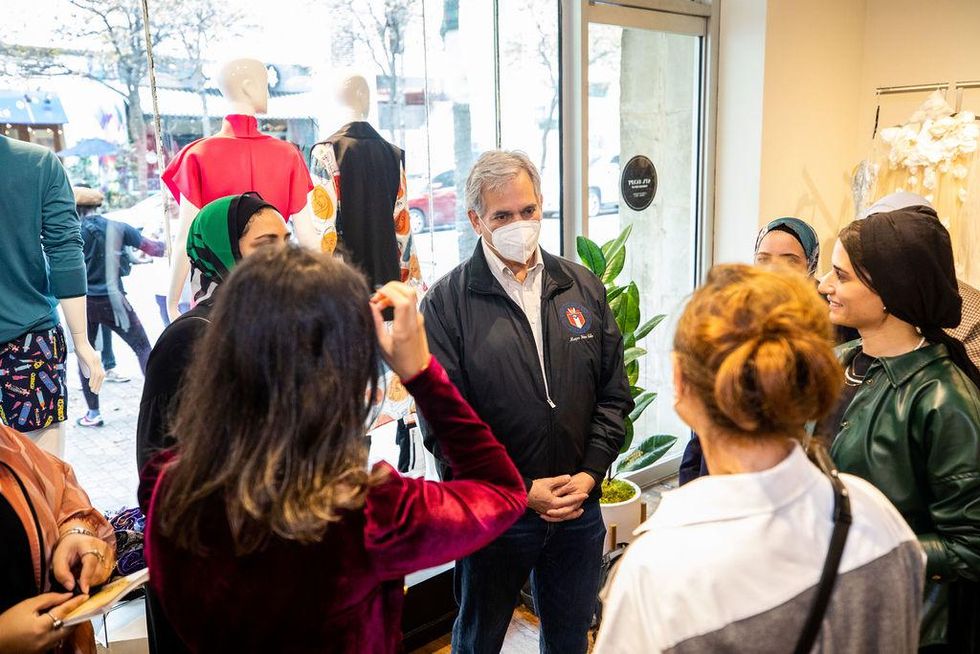 Austinites Jonathan 'Chaka' Mahone of NefrFreshr, Musa Ato of League of Rebels, Christina Fitzgerald of ONLY by Nina Fitzgerald, Margo Dilling of Turtle Cay Island Wear, Cassandra King of CassandraCollections and Randell Jones LNS Crew Productions traveled to Cairo to show off their collections on May 31 and will remain until June 8.
Austin Community College fashion incubator director Nina Means told Austonia that the Austin-based designers were supposed to open the Cairo pop-up in February, but the event was postponed due to the COVID.
Means said the pilot was made possible through a partnership between the City of Austin, ACC Fashion Incubator, Fashion by Texas and Macy's. Travel costs, space rental, necessary technology and education on design for different cultural contexts, management and marketing were all provided free of charge to the 16 participants.
Means said the program was extremely successful, so much so that officials from the US Embassy in Cairo contacted the ACC directly to do another round. Means said the project will have another round this year, swapping more designers with Austin's sister city, Cairo, but may open the program to other cities overseas in the future.
"The Embassy was really proud and excited about this project, they told the State Department in Washington how well it went," Means said. "People were really excited about it, we brought in some really exciting partners and we can't wait to do it again."
Means that applications for the next round will be open this summer.
"The designers here in Austin really deserve to be seen and to evolve and grow, and this is a great way for them to do that," Means said. "It's an incredible program. They don't pay anything other than making the product, they can sell it and keep the money. It really gives Austin brands visibility and an opportunity for revenue and space that they typically wouldn't have access to.