Three native Hawaiian fashion designers will have their works featured in the REDValentino boutique during the Chelsea in Bloom Festival in London next month.
Areas of Chelsea, London will be decorated with floral and landscape art. The REDValentino store on Sloane Street – one of London's most exclusive fashion strips – will have floral art outside and clothing made by Native Hawaiian designers inside.
Kēhaulani Nielson, Manaola Yap and Kini Zamora each produced a textile design inspired by the legend of Pelé and his younger sister Hiʻiaka's journey through the Hawaiian Islands.
HPR reached out to Zamora – a former contestant on popular reality TV show Project Runway.
He is the third generation of his family to sew clothes. His aunt, who learned to sew from her parents, organizes sewing lessons for him and his cousins. By the next lesson, Zamora was the only one left – eager to express his creative side through fabric art.
Her textile design for REDValentino is decorated with a repeating palapalai fern pattern.
"Pelé basically said, 'Here's a choice of skirts to protect you on this trip. Which one do you want?' And she chose pāʻūopalai. Pāʻūopalai was her protection and her pāʻū skirt. That's where I got my inspiration for this print," says Zamora.
The collaboration between the three Native Hawaiian designers was sparked after REDValentino was criticized for using local artist Allen Akina's quilt pattern on several garments.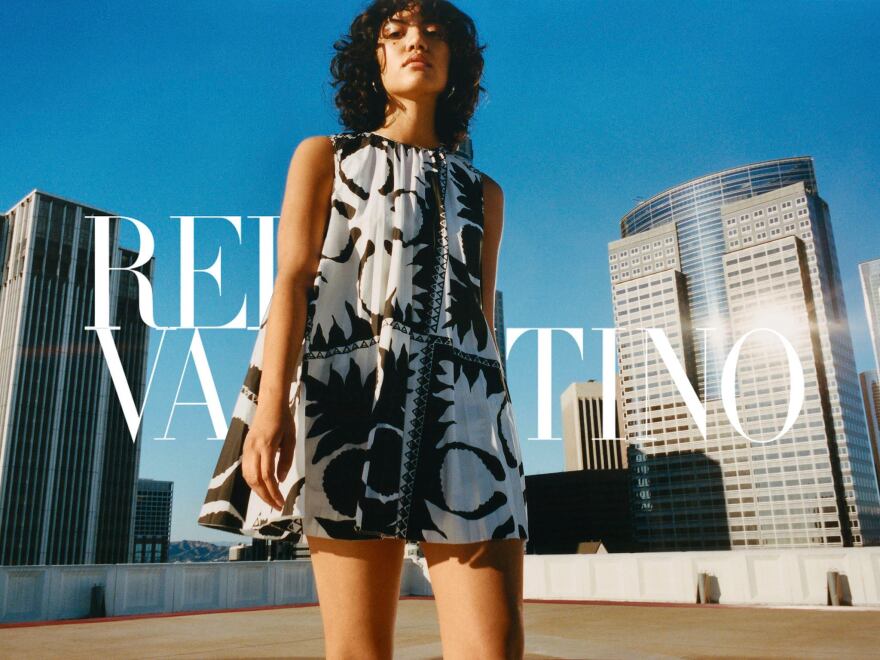 The company said it was unaware it was using a Hawaiian quilt pattern. They originally received the design from a New York graphic designer who stole Akina's work.
They contacted the Office of Hawaiian Affairs to apologize to the Hawaiian community. After several discussions with the OHA, they agreed to showcase the artwork of Native Hawaiian designers in their international market.
Vicky Holt Takamine is the Executive Director of the Paʻi Foundation, a non-profit organization dedicated to preserving traditional Native Hawaiian arts and culture. She was directly involved in discussions between OHA and REDValentino. She remarks, "REDValentino released all the clothes they had produced, and they weren't put on sale."
"They were like, 'Oh my god. We just took over the intellectual property rights of an indigenous people. We did something wrong.' They apologized, took everything down and tried to work with the Hawaiian community to find a way to make amends," Takamine said.
Takamine thinks this collaboration is a good opportunity to have a discussion about cultural appropriation and educate Native Hawaiians about their rights as Indigenous people in a colonized community.