In fashion, you follow trends and headlines. In case you missed it, here's a recap of what the fashion world delivered in November 2020:
Louis Vuitton pledged $1 million to UNICEF for children in need
November 20 marks Universal Children's Day, established by the United Nations in 1854 to mark the anniversary of the Declaration of the Rights of the Child and the Convention on the Rights of the Child. Over the past five years, Louis Vuitton has worked with the United Nations Children's Fund (UNICEF), raising more than US$13 million (approximately RM52.9 million). Each sale of her Silver Locket pendant and bracelet equals $200 to be donated to UNICEF. The House just recently announced its commitment this year of US$1 million (approximately RM4.07 million) to children in need.
Gucci released a mini-series to launch its new collection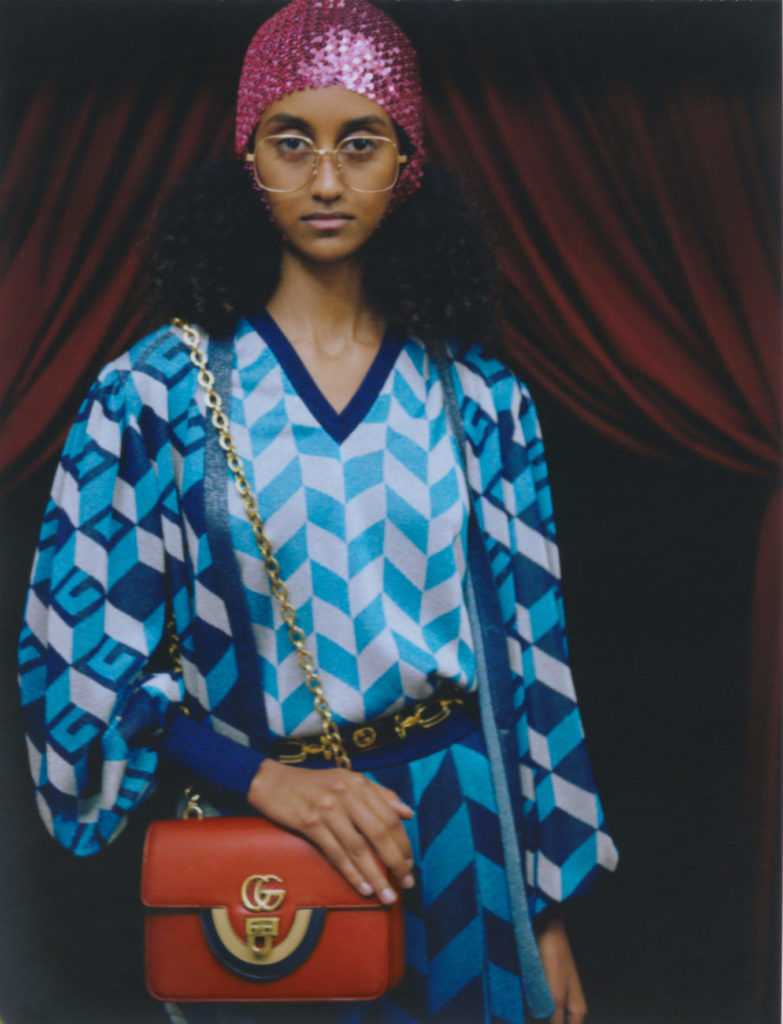 Gucci made its own announcement, preparing for the release of its collection titled OPENING of something that never ended with a series in seven episodes. These mini episodes were screened during GucciFest, a digital film festival that took place at the end of November. The series' guest stars included Billie Eilish, Harry Styles, Sasha Waltz and Florence Welch, who join actress, artist and performer Silvia Calderoni in her daily life. You can watch them all here.
Khoon Hooi's Lifestyle collection welcomed new releases
Keeping with the times, Khoon Hooi has released new designs for their lifestyle collection. The designer shared, "Each piece has been carefully thought out. Treat yourself to a range of luxury 100% silk loungewear that you can dress up to keep things casual at home and dress up when you have to go out. Keep things practical with yoga mat bags made from recycled fabrics and check out basic breathable mercerized cotton tees that are closet staples. Items to add to your wishlist include the Alice face mask and the Gilligan bucket hat, each available in different designs.
Hatta Dolmat unveils a sustainable collection
Celebrating 15 years in the fashion industry, Hatta Dolmat chose a sustainable path for its HD Monogram RTW collection during KLFW Digital 2020. The collection features oversized apparel and accessories like boots and bags with HD Monogram designs. Becoming eco-friendly was a decision that the designer said was his responsibility as a fashion designer. "" The fashion industry is the second largest contributor of waste in our country and in the world next to the oil industry. We have been struggling with uncontrollable plastic waste management for decades and now textile waste is taking place," said Hatta Dolmat. "This (collection) means a lot to me as a local designer and as a Malaysian, as we strive to be a better nation and prove to the world that Malaysia can do it."
FENDI deploys its festive window displays around the world
This year's theme for FENDI holiday decoration: the FENDI Pack, an ironic collection that resembles the brand's packaging. Think shopping bags and boxes in yellow and pink. FENDI Palazzo is always in the spotlight with lamps and a Murano glass chandelier, without forgetting of course the decorations set up for the shops in Tokyo, Paris, Seoul and Hong Kong.
(Main image credit: Khoon Hooi)